If you're looking for an outdoor model infrared sauna for your home, finding one can be quite a challenge because there are plenty of sellers passing off indoor sauna models as outdoor ones. And, once these are installed, a couple of years down the line, several users have found that the sauna warps, splits and cracks and you have to spend more money trying to get an outdoor cover for your sauna. The problem is that there are loads of indoor saunas that are disguised and sold as outdoor models, so picking the right infrared sauna for your outdoors can be rather tricky.
The most important aspect of an outdoor sauna is its resistance to the elements. Often, we don't realize that indoor saunas are not insulated, which becomes a huge problem because, in the outdoors, the sauna has to combat the ambient temperatures. So, the bottom line is that if you're planning to install a sauna outdoors, then you must make sure to purchase one that is built for the outdoors.
And, this essentially means that you need an actual roof above the sauna and not a cover, insulated panels and sufficient power so that it does not take a lot of time for the sauna to get heated, especially if you live in extremely cold northern climates. In our article, we will give you a complete lowdown on the best outdoor sauna.
Best Outdoor Infrared Sauna Review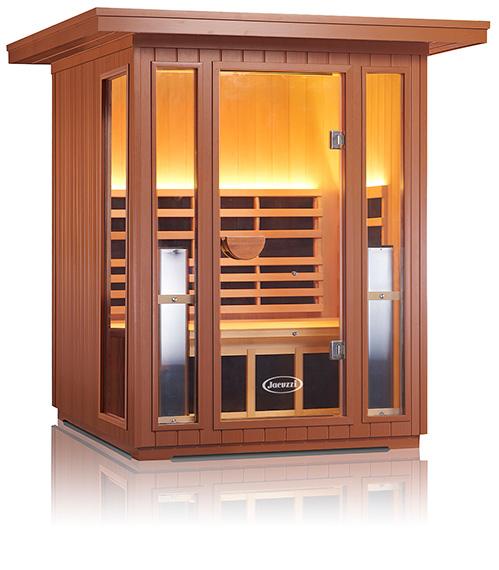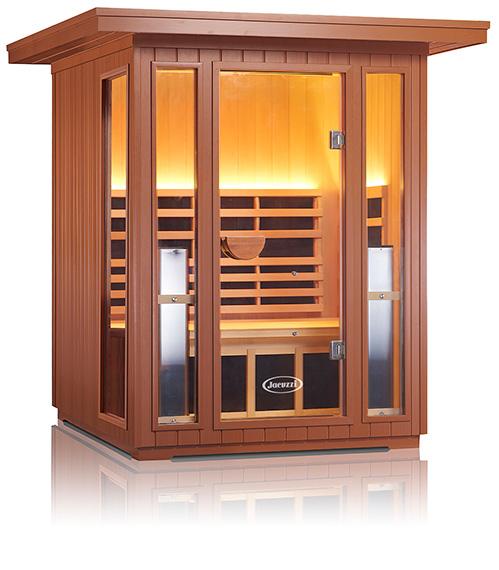 The Clearlight Sanctuary Jacuzzi sauna is probably the best outdoor infrared sauna that you will find. The sauna comes along with a complete roofing system so that you don't require an extra pergola roof kit to prevent the water from seeping into the sauna, like in a barrel sauna.
Clearlight Sauna has 2 outdoor models, Sanctuary 2-Person Outdoor Infrared Sauna and the Sanctuary 4 – 5 Person Outdoor Infrared Sauna Model. Both models are equipped with the patented Clearlight low EMF heaters and insulated panels that allow quick preheating of the sauna regardless of what the temperature is outside. The additional features of the outdoor sauna models include:
TrueWave carbon/ceramic low EMF far infrared heating (on the sidewalls, back walls and floor)
Low EMF full-spectrum front heaters
Reservation mode (can turn on the sauna 36 hours later)
Furniture-grade cabinetry
Double glass pane
MP3/Bluetooth/Aux audio inputs
USB charging
Smartphone cradle/door handle for media viewing
Reclining/flat bench with ergonomic backrest
Medical-grade chromotherapy
Smartphone control Android/iOS (optional)
ELF shielding
Low ELF levels
Limited lifetime warranty on heaters and parts
Comprehensive 5-year warranty on the sauna cabin
The Clearlight Sanctuary Jacuzzi sauna is the only sauna that is designed for sun, rain and snow. The Clearlight Sanctuary saunas are the only ones that don't have too long preheating times. Often, people who own shed saunas and barrel saunas complain about how long for the sauna to get heated up. Most of these saunas do not have insulated panels that separate the sauna cabin from the elements. Clearlight Sanctuary saunas produce infrared heat that surrounds you from all the 4 sides and they don't even need very high temperatures to produce good "detoxifying" sweat even in extremely cold conditions.
You must take care to check the infrared sauna for the outdoors before buying one because as mentioned earlier most often, sauna manufacturers sell an indoor sauna that does not have a weatherproof roof as an outdoor model. And, how much ever you cover it, it will not be able to withstand the elements. Indoor saunas cannot handle the moisture and because they don't have insulated panels, they will not heat up properly.
There is no sauna cover that will protect your indoor sauna fully if used outdoors. In winter, if you simply took off the sauna cover and used it, by the time you finish your sauna session, there will be so much snow on the roof, that you will end up simply shoveling off the snow to get the cover on again, which totally defeats the purpose of a relaxing sauna session.
In fact, even as you're sitting inside the sauna, the snow will melt and penetrate the wooden roof and you could have a potential electrical short circuit. In conclusion, the point that we're trying to make is that in cold conditions, an indoor sauna will never work if installed outdoors.
Consider an Alternative
Purchase a Barrel Sauna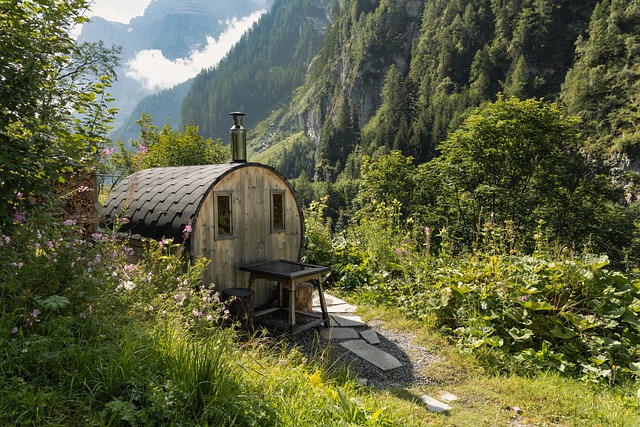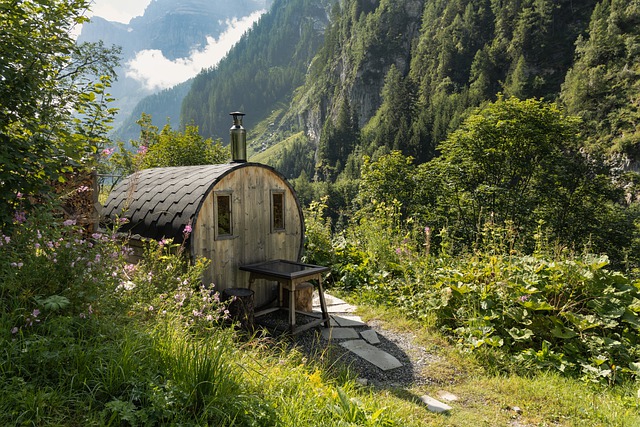 So, what do you do? Probably, the only other alternative is to install a barrel sauna, which you can install anywhere outdoors and enjoy a hot sauna therapy session in the cold outdoors. The design of the barrel sauna makes it ideal for the outdoors and it can support the snow that falls on it.
However, the problem with a barrel sauna is that if it rains, then the water will come in and if the water remains, then you can have a problem of mold and mildew growth and after the rains, the sauna requires tightening. The only option is to get a roof kit to prevent the water from coming into the sauna, which needs to be bought separately.
However, the roof kit, which usually consists of felt sheets and wooden slats may not cover the entire top of the sauna and you could have water leaking in from the sides of the sauna. In conclusion, even a barrel sauna may not be the best option for the outdoors, especially if the area where you live has lots of rainfall.
Build a Shed Roof Over the Sauna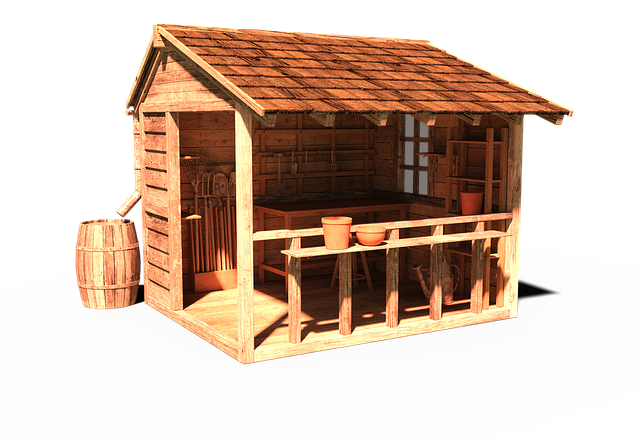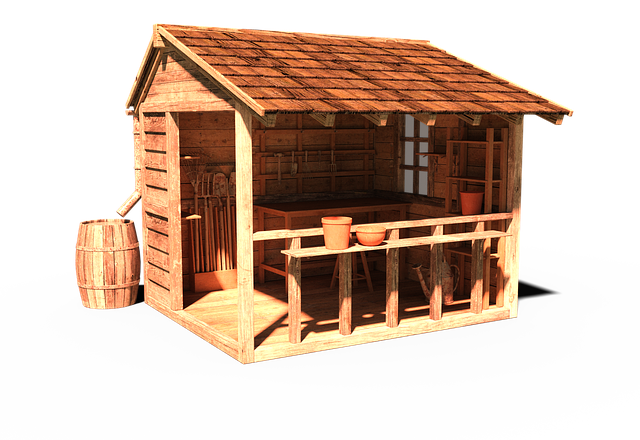 You could build a barn-style shed roof or a pergola over your sauna. While this may not be much, at least you will be insulating the barrel sauna and reducing the preheat time because each time you turn on the sauna, it will be fighting against the external ambient temperature.
So, essentially, you will be purchasing a sauna and placing it inside another structure, which you must build. And, you need a foundation to place the sauna on before you build the walls of the shed and finally the roof.
All this DIY stuff can be quite tedious and time consuming and you may realize that it's not worth the time and effort and get something that is already built, like an infrared sauna that you can simply plug and play, even if it is a bit more expensive. And, with just a slab and the electrical wiring, you're all set to enjoy your sauna. And, the best part about an outdoor infrared sauna is their windows that offer an amazing view of the scenic outdoors around you and are way more comfortable in every way.
Beware of Indoor Saunas Being Sold as Outdoor Models
A point to note is that when purchasing an outdoor sauna, you should take care to check out the sauna because there are many companies out there passing off their carbon indoor infrared sauna as outdoor ones. Compared to outdoor saunas, indoor models are much cheaper, which makes a consumer think that an indoor sauna is a more affordable option compared to a high-end, expensive outdoor model.
An indoor sauna when used outdoors will not be able to resist the elements. The wood of the sauna will end up warping and the paneling will crack and very soon, you will wish that you had opted to purchase an outdoor sauna right from the start instead of trying to economize on a cheaper indoor model.
Typically, indoor infrared saunas that are marketed as outdoor ones are a scam. These saunas are not only high EMF, but they are simply just indoor saunas. They do not have insulation, no roof and are not protected from water. Moreover, the saunas don't have an external protective coating that will make the wood last even if you keep the sauna covered.
Pricing of the Clearlight Sanctuary Jacuzzi Outdoor Sauna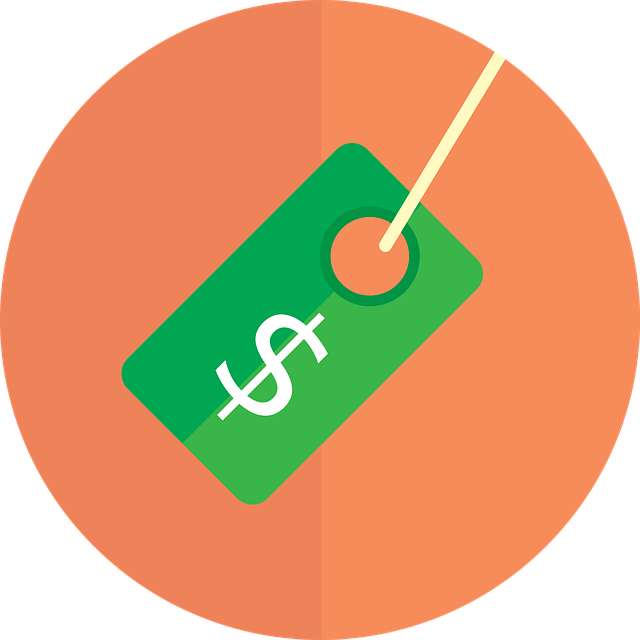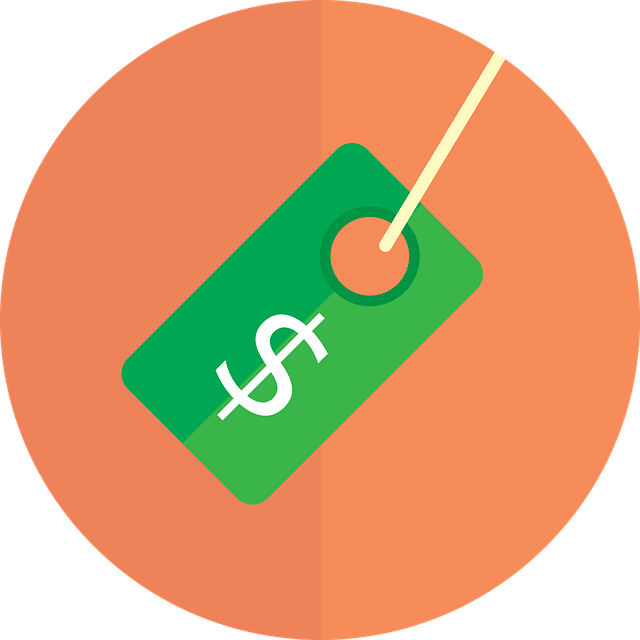 If you are thinking of purchasing an outdoor infrared sauna and have decided that the Clearlight Sanctuary Jacuzzi Outdoor Sauna is the best option for you, then you should be aware that Clearlight saunas are sold directly by the company via the website.
Clearlight saunas are not available via online websites such as Amazon, Walmart, etc. So, to know the pricing of the outdoor sauna along with the shipping in your area, we would recommend that you call the company sales representative directly and get all the details.
The Clearlight sales rep will also help you decide the best spot for your outdoor sauna and will help you decide whether it is best to place the outdoor sauna on your patio or whether you require a concrete pad or brick paver poured for it.
In conclusion, now that you have all the information about what are the things to look for in an outdoor infrared sauna, what factors to consider when purchasing an outdoor sauna, why an indoor sauna will not be as effective as one made especially for the outdoors and the Clearlight Sanctuary Jacuzzi Outdoor Sauna review, we are sure that you will be able to make an informed decision and buy the best infrared sauna for your home.
You can find indoor sauna reviews at certifiedsaunas.com.