Around here we don't usually recommend Sunlighten Saunas for a few reasons. Occasionally we'll recommend a model or two for super specific needs a customer can't get elsewhere, but in short Sunlighten Saunas do not meet the Certified Sauna List criteria because:
Do not mitigate electric fields
Magnetic Fields (EMF) is too high, especially in the M Pulse
Pricing is high except for Signature models
Super pushy sales people
Call center hounding you after customer gives contact details (tip: use a burner Google Voice number when you call)
That said, Sunlighten has some of the best cabinet build quality in the industry. It is light years ahead of something like a JNH Lifestyles from Amazon, Dynamic Saunas from Costco, etc…
Additionally, we don't subscribe to the need for full spectrum saunas, so the push to make people spend more money than needed for a far infrared sauna is also a disconnect. This will likely never change, seeing how you can sit in front of near infrared for hours and you break a sweat at all.
I have heard through the grapevine however, that Sunlighten may be updating their saunas in the coming year. So expect this to change if the saunas are drastically improved!
---
Sunlighten Infrared Sauna—A Detailed Review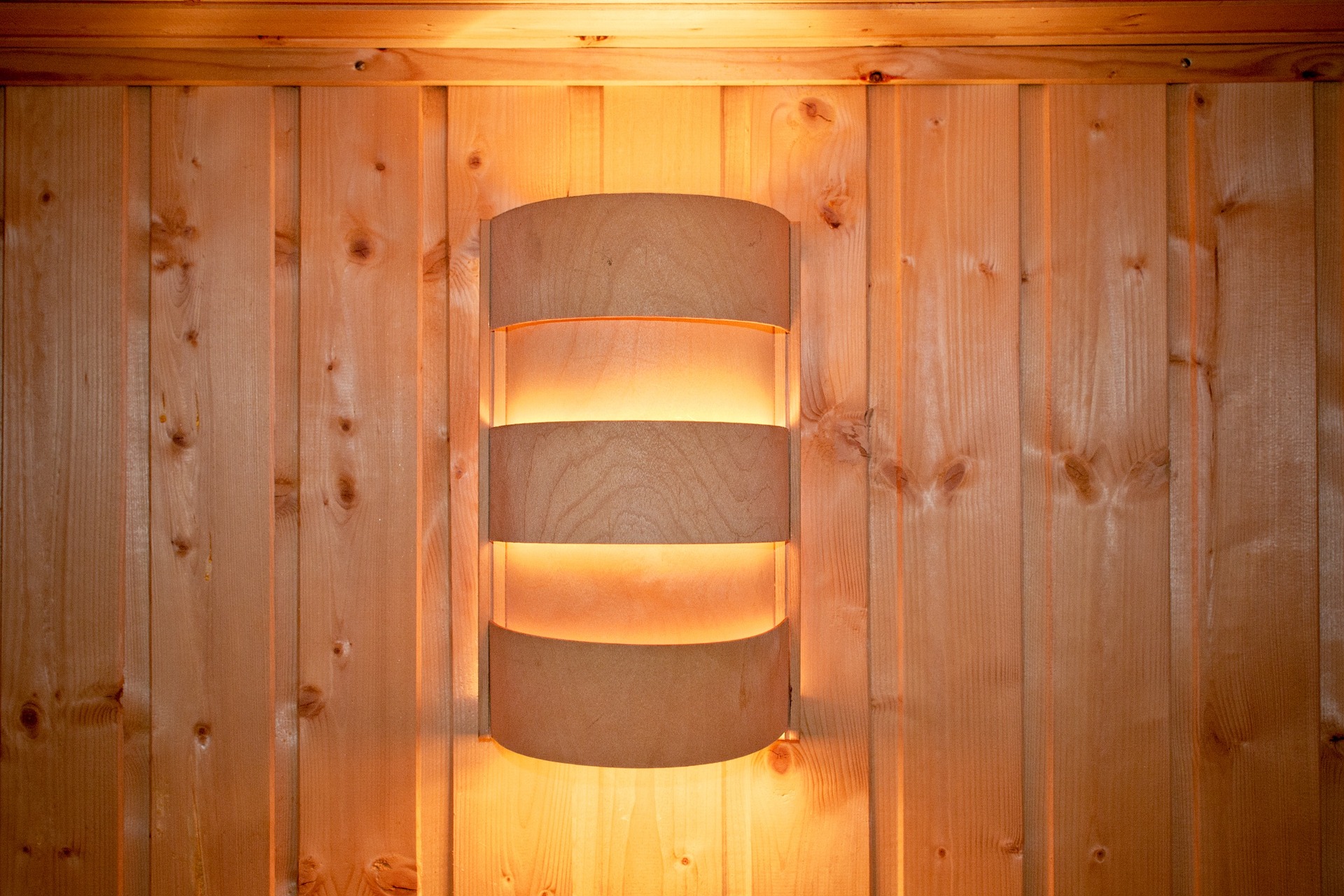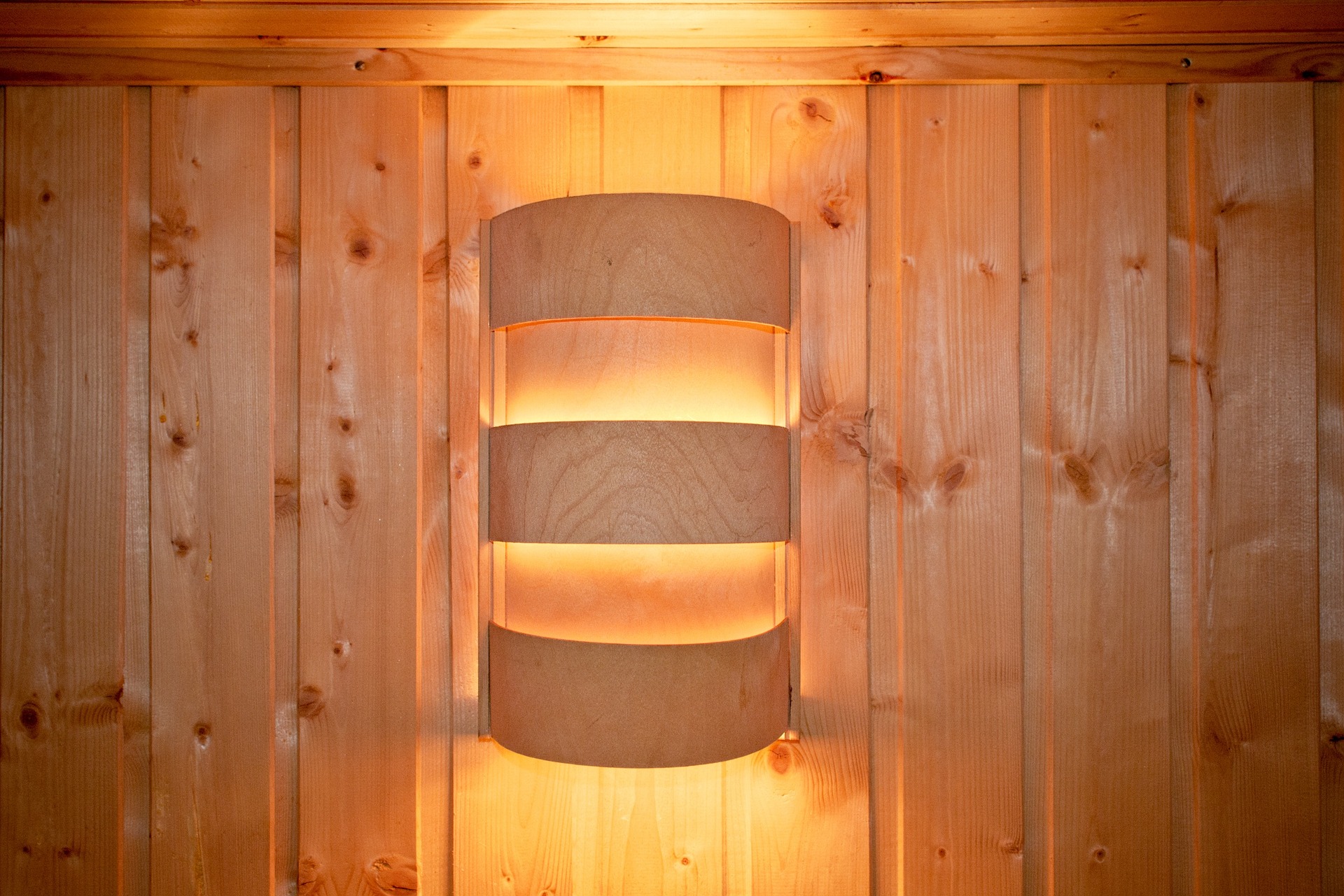 Sunlighten is a brand that tends to sell various kinds of infrared saunas. Whether you want infrared sauna cabins, portables or more custom designs, Sunlighten can help provide these to you.
What makes this brand particularly unique is the fact that it has products that work on the basis of multiple infrared wavelengths that you can choose from. These include far infrared, near-infrared and mid-infrared.
This is a rare feature among infrared sauna producers since most tend to focus on one of these forms of radiation on the electromagnetic spectrum. Which one you want to opt for is up to you, leaving you with personalizable options across the Sunlighten collection.
This kind of custom 3-in-1 infrared sauna further serves a variety of advantages to your health, such as detoxification, heart health, muscle recovery, relaxation, immunity boost, anti-aging, weight loss, improved sleep quality and many more.
There are four main collections that Sunlighten offers in addition to some other portable options. If you are interested in learning more about Sunlighten's saunas, keep reading!
Sunlighten Design and Technology
Sunlighten has a wide array of infrared saunas that you can pick from. Which one you end up picking will, of course, depend on a range of factors such as the cost, seating, heating, efficiency, maintenance and lots more.
However, regardless of the choice you end up making, two things remain in common—Sunlighten's consistent sleek design and dependable technology. The design features careful and intricate craftsmanship using sturdy and durable woods like basswood, cedar and eucalyptus.
The steps involved in the manufacture of each sauna are also transparent, involving precise cutting using a CNC (computerized numerical control) machine, installation and non-toxic sealing as well as quality testing.
The infrared technology and materials utilized for establishing these saunas contain minimal electromagnetic fields (EMFs) and volatile organic compounds (VOCs), making it safe for you to use these saunas.
Once you obtain the sauna parts, you can assemble the cabin on your own using Sunlighten's patented magnetic locking mechanism called Magne-Seal™. This helps ensure a tight seal and prevents the possibility of the wood warping too much due to seasonal changes.
The positive impact of the infrared technology can make Sunlighten's full spectrum sauna options highly beneficial, allowing you to see results in terms of your blood pressure, symptoms of depression, immunity and endurance.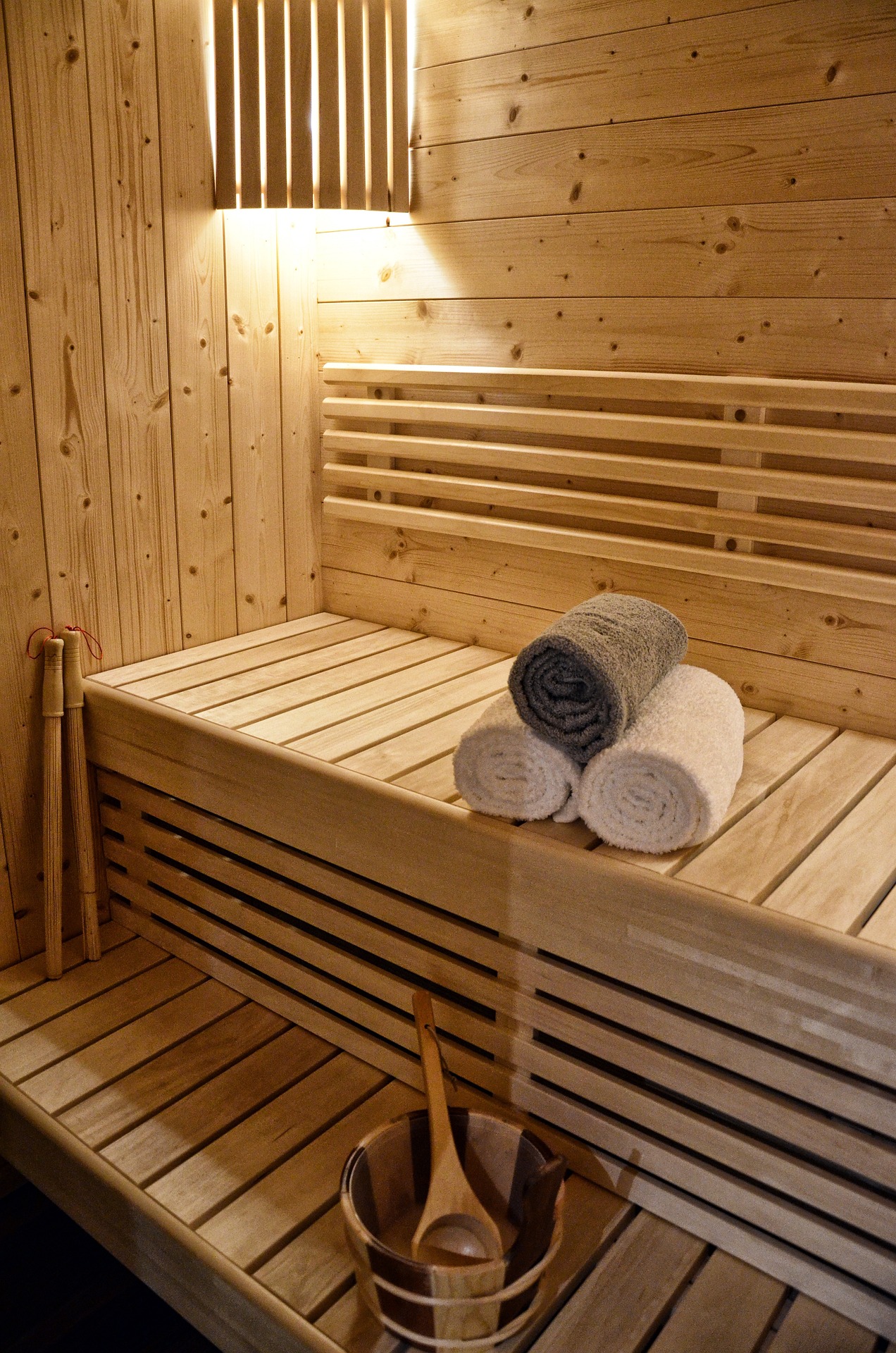 Heating Systems
One of the most important features to discuss when it comes to Sunlighten's infrared saunas is its heating system. This brand has its own patented heating system called SoloCarbon™.
Referred to as the "sun" of the saunas, this heating system provides numerous and widespread benefits without any of the ill effects associated with the ultraviolet (UV) rays of the sun.
To provide heating, the heaters have a special coating that makes use of the SoloCarbon technology that contains a surface resulting in high levels of emissions of infrared waves. For further clarity, Sunlighten also backs this up with research that tests the emissivity level of these heaters, resulting in supportive conclusions.
One of the most noteworthy elements of this heating system and, in fact, of the brand itself, is that there is a high degree of transparency. Right from the process of manufacturing and coating to the final product, you can obtain information about the materials and elements going into the production of this heating system.
For instance, the presence of copper chromium, multiple layers of wires and the placement of the LED infrared bulbs are all clearly stated, allowing you to trust the product you end up buying.
You should note that the SoloCarbon coating is present on each sauna system that Sunlighten sells, resulting in uniformity in quality.
Selections on Offer
Sunlighten has a total of four collections of saunas that you can opt for. Beyond these collections, you can also find a few additional options like a wand and a custom sauna plan if these are relevant to you.
Note that each of these selections includes a few common elements, including:
Chromotherapy lights
Acoustic resonance therapy (A.R.T.) that includes sonic technology to help you heal using music
Celliant technology infused in the cotton heater covers and other accessories
It can get confusing to figure out which one would work for you well, so here is a brief description of what each selection includes.
mPulse
The mPulse saunas are some of the most popular options that you can consider. These saunas come with a 3-in-1 infrared heating that allows you to customize the infrared wavelength you wish to experience. These saunas further come with an Android touchscreen panel to help you control and adjust settings.
There are several customized health programs that you can choose from, following which the heater will emit the waves based on your selection. These saunas also include a sound system that you can enjoy.
There are various capacities these saunas come in, ranging from one person to five people.
Amplify
Amplify is another collection of infrared saunas. You can experience the full spectrum of infrared waves through the 2-person and 3-person capacity saunas available in this collection.
Apart from the special SoloCarbon coating on the heaters, saunas in this collection also feature multiple halogen heaters that you can turn on to obtain highly concentrated results. These are useful for turning the temperature up to 78.3℃.
The seats and walls are made using eucalyptus or basswood, resulting in a distinct color. The benches further measure 1,148 mm and 1,438 mm for the Amplify II and III saunas respectively.
Signature
The Signature collection comprises four types of infrared saunas that range from the capacities of one person to four people. If you are looking for a casual and destressing sauna, this collection is exactly what you should be looking at.
Equipped with far infrared technology along with SoloCarbon heaters, these saunas help provide benefits like detoxification, relaxation and a general immunity boost.
Moreover, these saunas include premium sound systems and protective heater covers.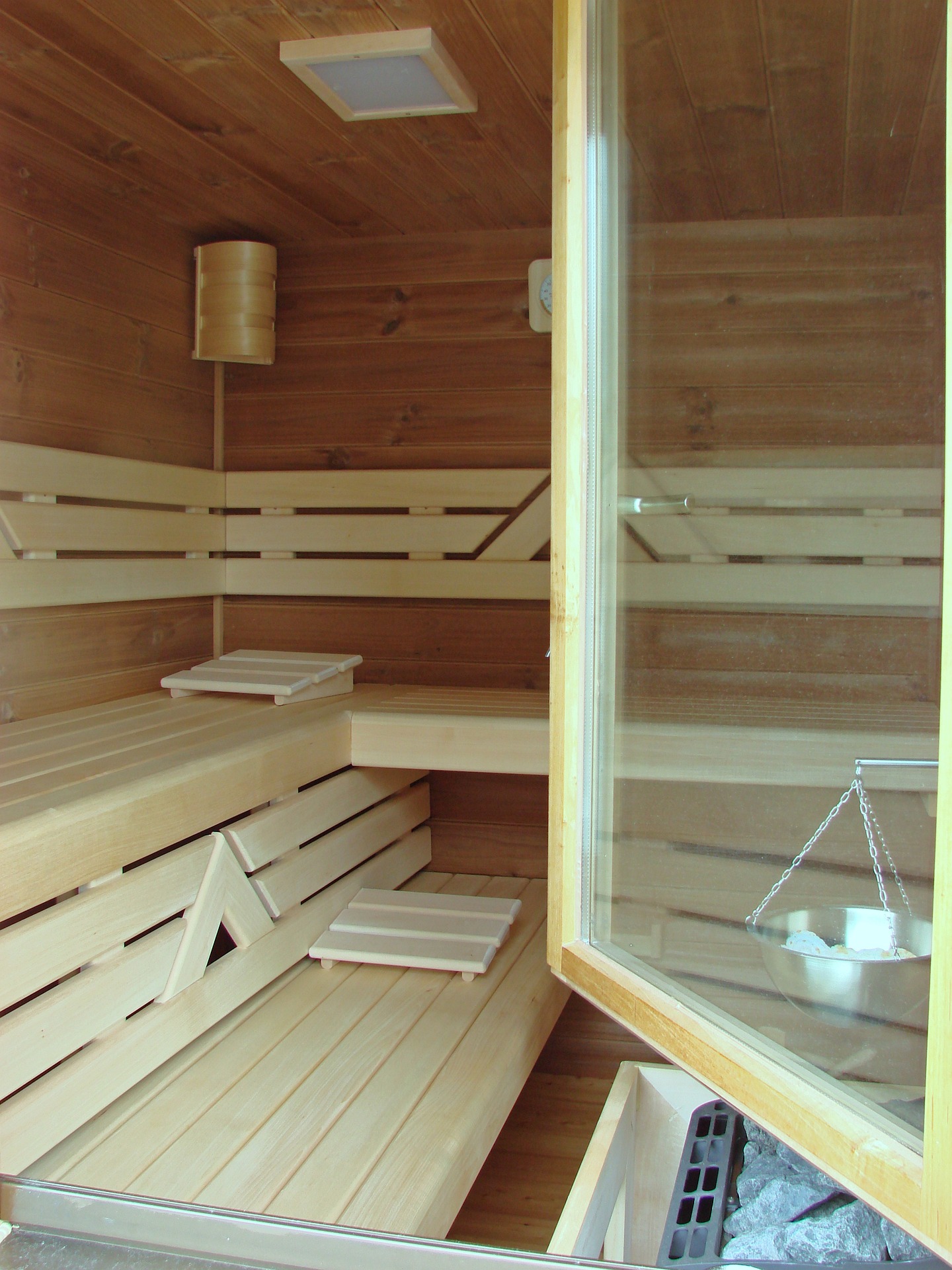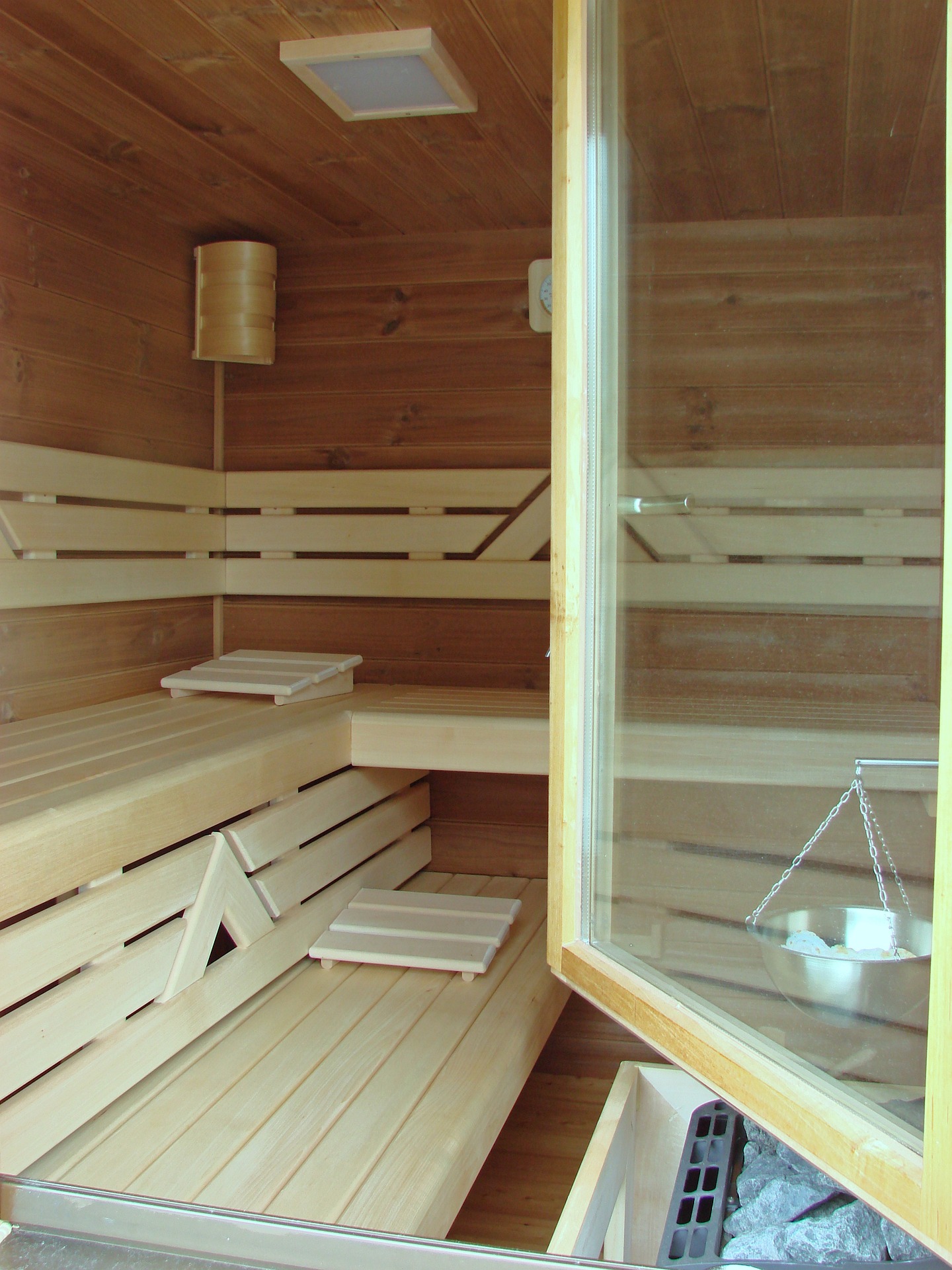 Solo
An interesting design for an infrared sauna is Sunlighten's Solo System. This features a singular dome-like tent along with a SoloPad where you can lie down and enjoy the heating. As the name suggests, this sauna is made for a single person.
One of its main advantages is the fact that it is light and portable, allowing you to deconstruct each of the elements and pack them up in a compact manner.
This infrared sauna includes heating panels, control zone heating, chromotherapy lights and curtains. By adjusting the temperature and closing the curtain, you can enjoy the benefits that the panels can provide you with.
LumiNIR Wand
Sunlighten has a unique product separate from its sauna cabins or tents. This is the lumiNIR wand, a portable wand that delivers infrared light directly to your skin. Its light and compact design makes it possible for you to hold the wand in your hand and pass it on to your skin to feel the heat.
This wand works on the basis of near-infrared light and also emits red and blue light, or a combination of these, to work its magic on your skin. Its main benefits include cellular renewal, anti-aging, pain relief, and clear skin.
Tailored Saunas
If you do not particularly resonate with the features provided by each of these saunas mentioned in this list, you also have the option of tailoring or customizing your sauna completely. This is a great way for you to select the features that you want while also ensuring that the sauna cabin is of the right size for your room.
You can communicate with an expert who will listen to your needs, make recommendations and help create a design that works perfectly for you. You can also make your sauna wheelchair accessible if required.
Cost of Sunlighten Saunas
Saunas can be a bit costly, which is why it is essential for you to factor in the cost in advance so that you can plan your budget well. Note that you will need to request pricing separately for the products, with prices likely to change over time and on the basis of your custom requests.
Here is the approximate purchasing cost of some of the infrared sauna collections offered by Sunlighten.
Solo: $3,000 onwards
mPulse: Around $6,000
Amplify: Around $6,000
Signature: $4,500 onwards
You should be aware of the fact that each of these costs is likely to be different based on the tailoring that you end up doing. Apart from these, you might also have to account for other expenses you will need to incur in the long run in the form of cleaning, maintenance, cost of electricity and repairs.
The Bottom Line
Sunlighten is a reputable and established brand when it comes to infrared saunas. Its patented technologies, 3-in-1 infrared offerings, and numerous customizable choices make this brand and its saunas excellent options for your own sauna needs.
The company's honesty and transparency about its products is a factor that we highly appreciate due to the trust it inculcates.