There are few other things more relaxing than unwinding in a sauna while watching a rerun of your favorite movies. While this is relaxing for some people, even if their sauna sessions are just five minutes long, there are some points to consider.
Not all technology can withstand high temperatures. Can your television handle the extreme temperature of the sauna? Is your television waterproof? Is it designed to survive in saunas that have high humidity and moisture?
Most importantly, will you be able to mount it somewhere where you can watch television without straining yourself? If it is mounted high on the wall, you will have to strain your neck to watch television.
Do you have room to store the television along with the sauna heater, thermostat, and other decors? The plug needs to be placed in an outlet that is located in a dry spot that is far from heat and moisture.
There is a lot to consider while installing a television in your sauna, be it on the inside or the outside. Keep reading to know more about installation procedures and find the ideal space for your comfort.
Is It Practical To Have A Television In My Sauna?
Do your sauna sessions last around five to ten minutes before you feel overheated or dehydrated? Then you might want to reconsider going through the hassle of setting up a television in your sauna.
But if you have a hectic lifestyle and unwinding in the sauna is the only free time you get, then those precious ten minutes make sense. You might have time to only enjoy either your favorite TV show or a sauna session. It makes sense that you wish to combine both experiences.
While it is practical to have a TV in your sauna, try to pick short shows so you won't lose track of the time. You can safely stay inside a sauna for around half an hour provided you are well hydrated. Try and find YouTube videos or short shows you can watch during this space.
How Much Heat Can A Television Withstand?
People need their saunas to have high heat to gain the most benefits. Saunas can help ease tensed muscles, sore joints, stress, and more health problems. While they are made keeping the capabilities of humans in mind, they aren't built with TVs in mind.
While infrared saunas have a maximum temperature of around 150℉, traditional dry saunas begin at that heat. The temperature range a TV can withstand depends on the brand and its components.
An average television can tolerate 125℉ to help them handle extreme weather conditions. Hence, while they might not be fit for traditional saunas, you could use them in steam rooms and infrared saunas in terms of heat.
You must also consider the impact of moisture and humidity on the TV. Try to buy one that can withstand high temperatures to prevent damage in the long term. You might notice a reduction in audio and video quality after frequent use in the sauna.
How Does Humidity Affect My TV In The Sauna?
A waterproof TV is ideal as different saunas have different levels of humidity and moisture. You might be able to adjust the heat in the sauna, but the level of humidity will impact the perceived heat as well.
If you are using a steam room, always pick a TV with good waterproofing. This is because steam rooms have 100% humidity and high moisture content. Not to mention how much you will sweat in the sauna and touch the TV remote with wet hands.
On the other hand, infrared saunas have almost no humidity. Traditional dry saunas have low levels too, despite having the maximum level of heat. In any case, it is best to keep your health and your technology safe by picking a TV carefully.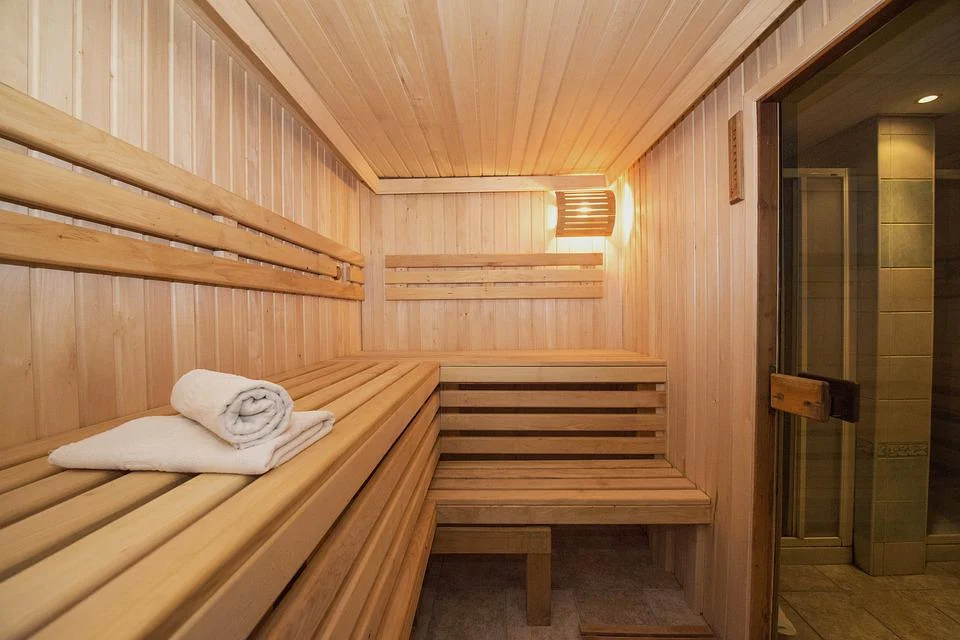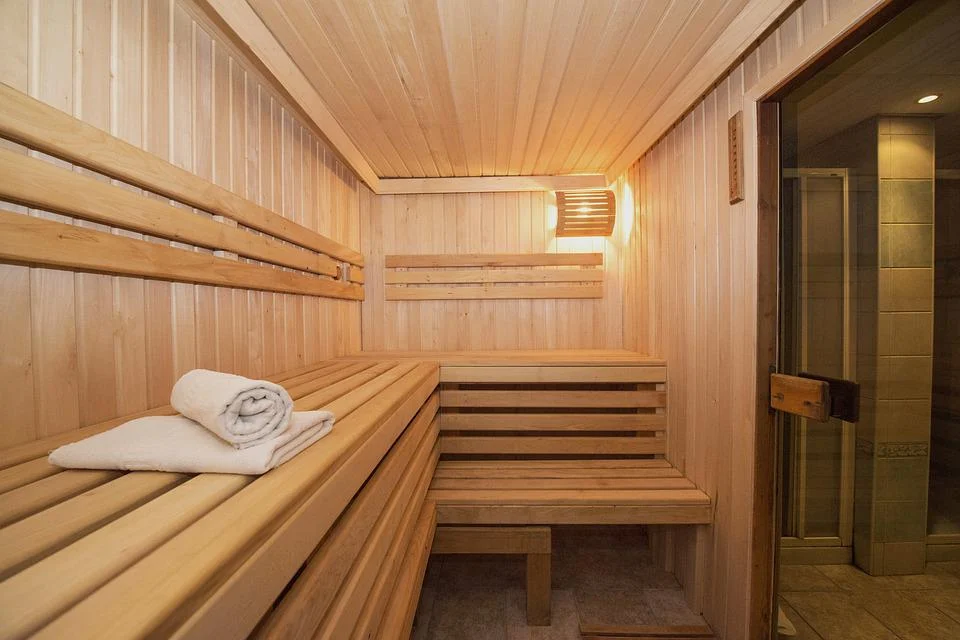 What Type Of TV Is Ideal For My Sauna?
As mentioned, different brands manufacture TVs of various types and capacities. You might have a small TV, but it can withstand more than the average amount of heat. Or it might be a big LED TV, but it has a low tolerance for moisture.
The ideal TV for your sauna can withstand both heat and moisture. You might also want to check:
Where you can mount it
How you can mount it
How big it will be
What sound quality you are expecting
Where the plug and sockets will be
Connectivity and Wi-Fi requirements
And more, based on your preferences and exact requirement. You must gauge how big your sauna room is and how big your TV is going to be. If it is a small space, then it will get too cramped with a big TV. at the same time, don't end up craning your neck to watch it above your eye level.
Wi-Fi Connectivity
Yes, this is another key factor to look out for while picking a TV. If you don't mind surfing a few regular channels, then it might not be a big deal. But if you wish to get on YouTube or Netflix and stream your favorite shows, you will need Wi-Fi.
Ensure that your connectivity is strong and does not disrupt the sauna's heat. If your sauna is outside your house, ensure that the Wi-Fi connectivity is strong enough to reach you. Or you might have to get a router and set it up outside your sauna room.
Audio And Video Quality
A good sound system is as important as having a waterproof TV. You need to be able to hear the audio no matter where you are in the sauna. The TV should be placed at a considerable distance away from you, but the audio should be audible everywhere.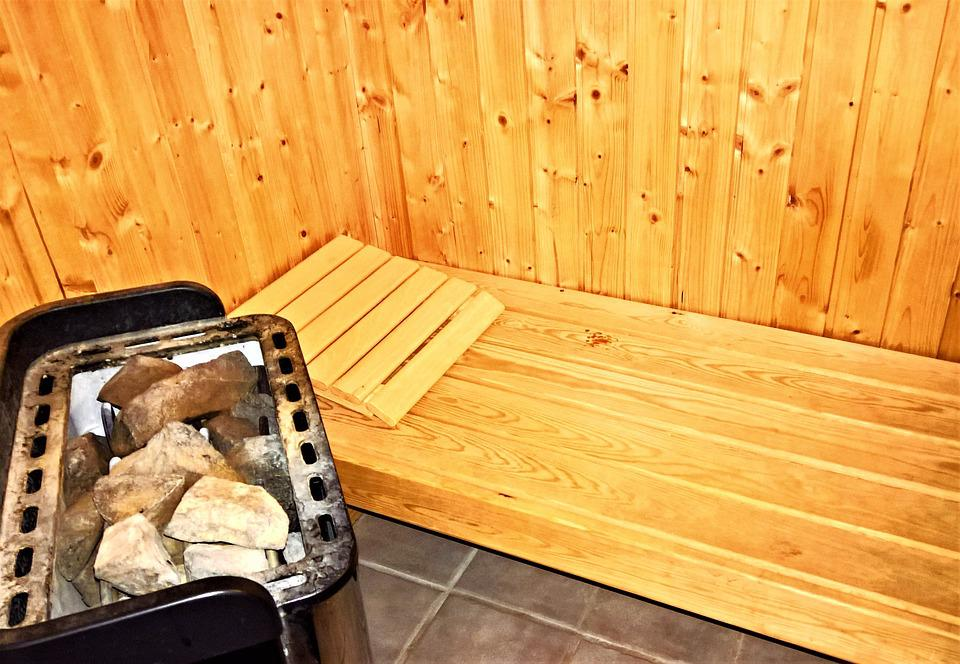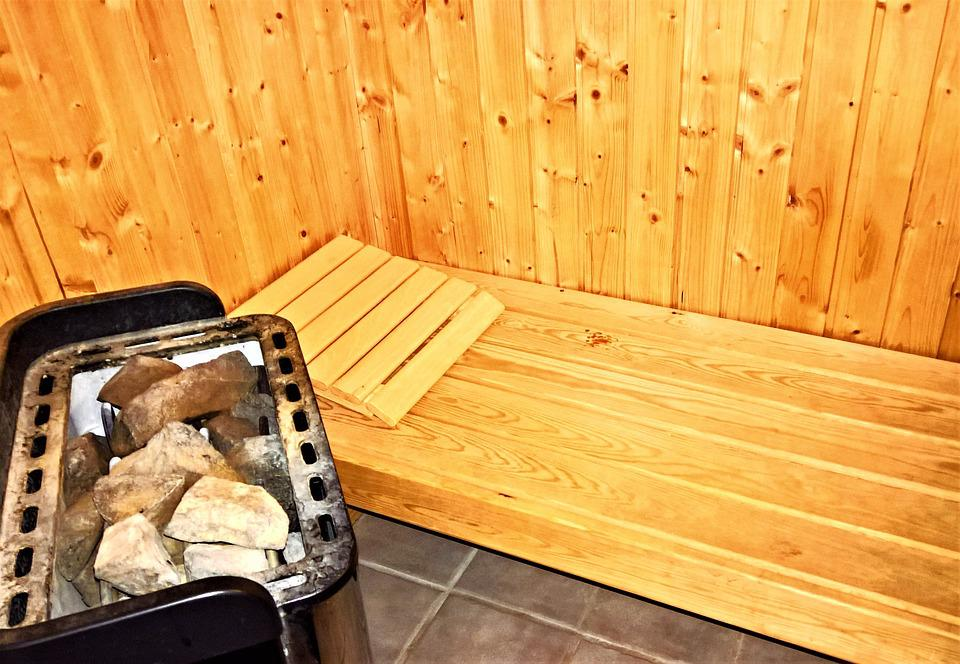 There are televisions specifically made for pools, saunas, and bathrooms. These are the ideal choices for your sauna and they are quite easy to install as well. They can be mounted on your walls and will have speakers outside.
Check if the TV has Bluetooth connectivity as well to enhance your experience. Ensure that the remote and speakers are also waterproof.
Choose A Good Location To Mount It
Install your TV once you have picked a good spot to mount it. It should be someplace that is easy and comfortable for you to watch while also being away from moisture and heat outlets.
Ensure that the cables are concealed inside the wall or someplace safe. You don't want them hanging outside or getting damaged in the heat. The last thing you want is a short circuit due to moisture affecting your cables.
Have a cord that is long enough to reach a dry space on your wall that has an outlet. Ask a professional electrician to do this for you, as they will know what is safe. Have your TV concealed as close to the wall as possible and avoid letting it jut out.
Summing Up
It is okay to have a TV in your sauna room, provided it is waterproof and can tolerate high levels of heat. Try to install it with professional support and conceal the cables as much as you can.
Go for a TV that is big enough to accommodate your sauna, and try to have a long-term mindset while buying it. At the end of the day, comfort is key, and you must be comfortable while using your TV.
If the height is not suitable for you, then get a smaller TV or mount it somewhere else. If you like long sessions but get dehydrated, choose a low temperature and allow your body to acclimate to the heat.
Listen to your body and the signs it gives you. If it is giving you a sign to buy a TV for your sauna, this is your moment to buy it!