The Relax Saunas portable sauna is still on sale until the New Year when the price increase. Relax Saunas is also offering an additional discount for Matt's subscribers using coupon code justice.
To activate this coupon code, go to www.relaxsaunas.com and enter justice in the final checkout form like this: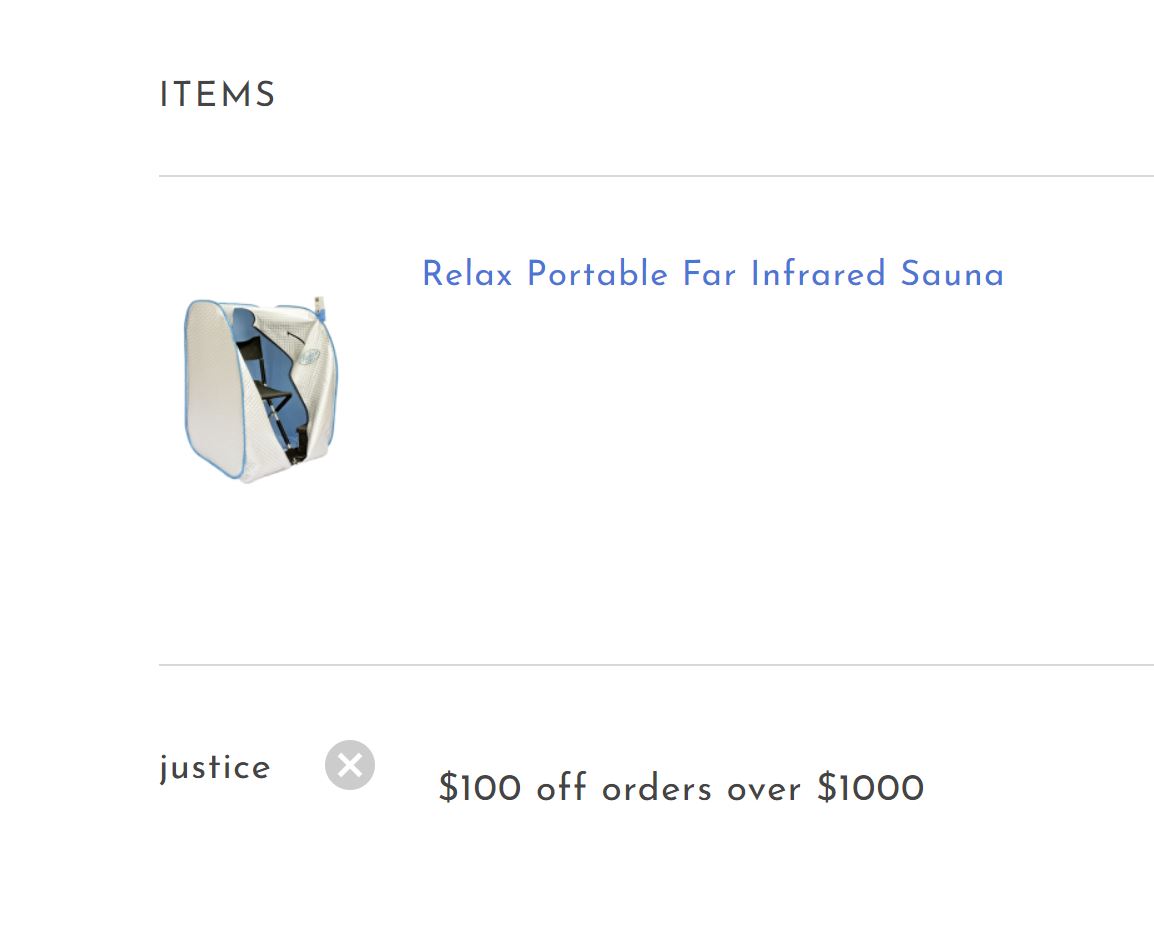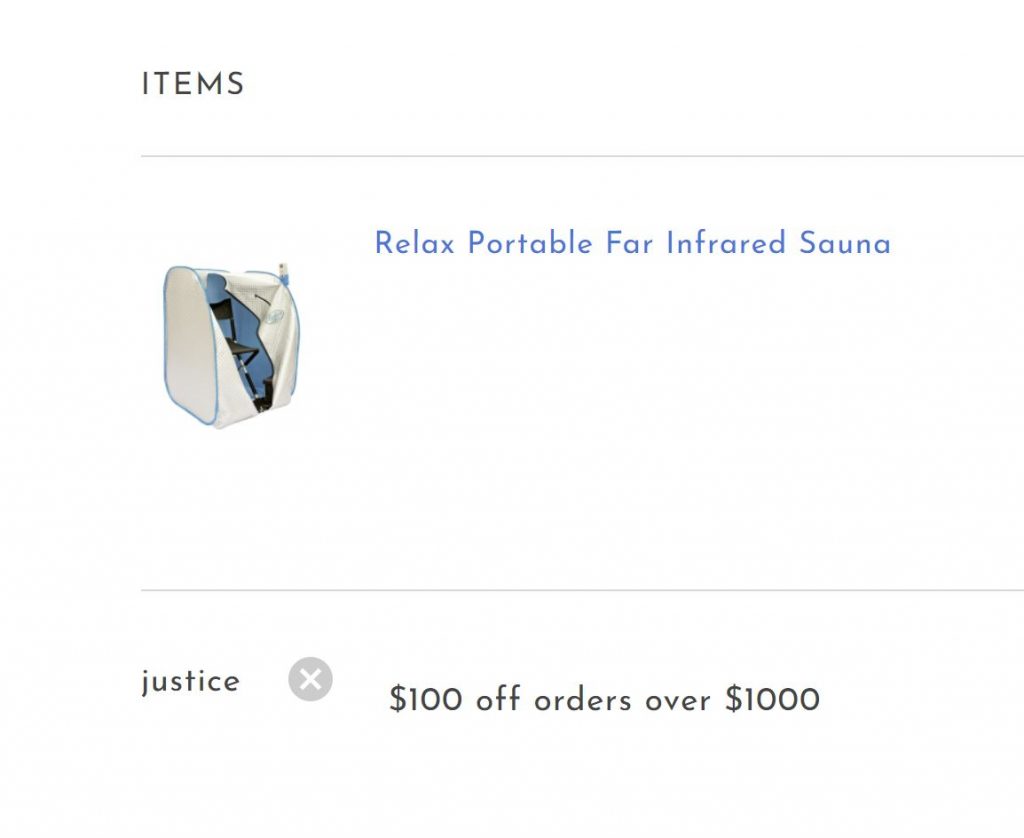 The Relax Sauna has performed very well in our portable sauna showdown. No portable sauna is perfect, but this one is by far the hottest, most portable, out of all the infrared saunas tested thus far. EMF is kept by the feet, the tent is more collapsible than all the others, and the preheat time is fast.